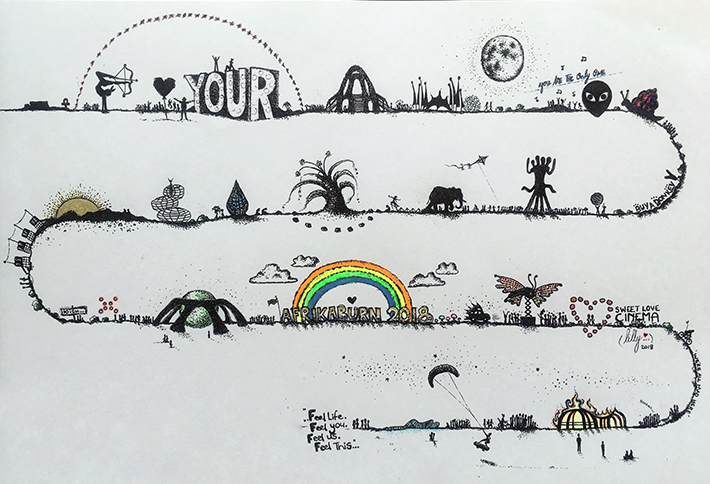 A Kuns for Kuns initiative! The Lockdown Drawing Project
Artcom has been busy meeting and coming up with all sorts of ideas around what having a gap year gives us time to do.
As you may know, creative grants will be honoured for the 2021 event (if there is one, but that's up to government, and for now we are planning as if it is happening) but there is a high likelihood that we will not have a creative grant pot available for the next event.
So we are going to get down and dirty like the old days and do some fundraising activities so that we can create a kitty of sorts that can be used to assist creative crews in the next round. One day when we are allowed to gather again, we are going to have some humdinging gatherings…and the artcom fundraiser gatherings are being planned already. But for now when we cannot gather…we can do small home activities.
So, creative communities we are appealing to you!
Please consider using this time at home to create and donate a small artwork(s) that we will use for fundraising as soon as the time is right. Contact art@afrikaburn.com to discuss and make plans. Use your HomeBurn creativity to generate a project for The Lockdown Drawing Project