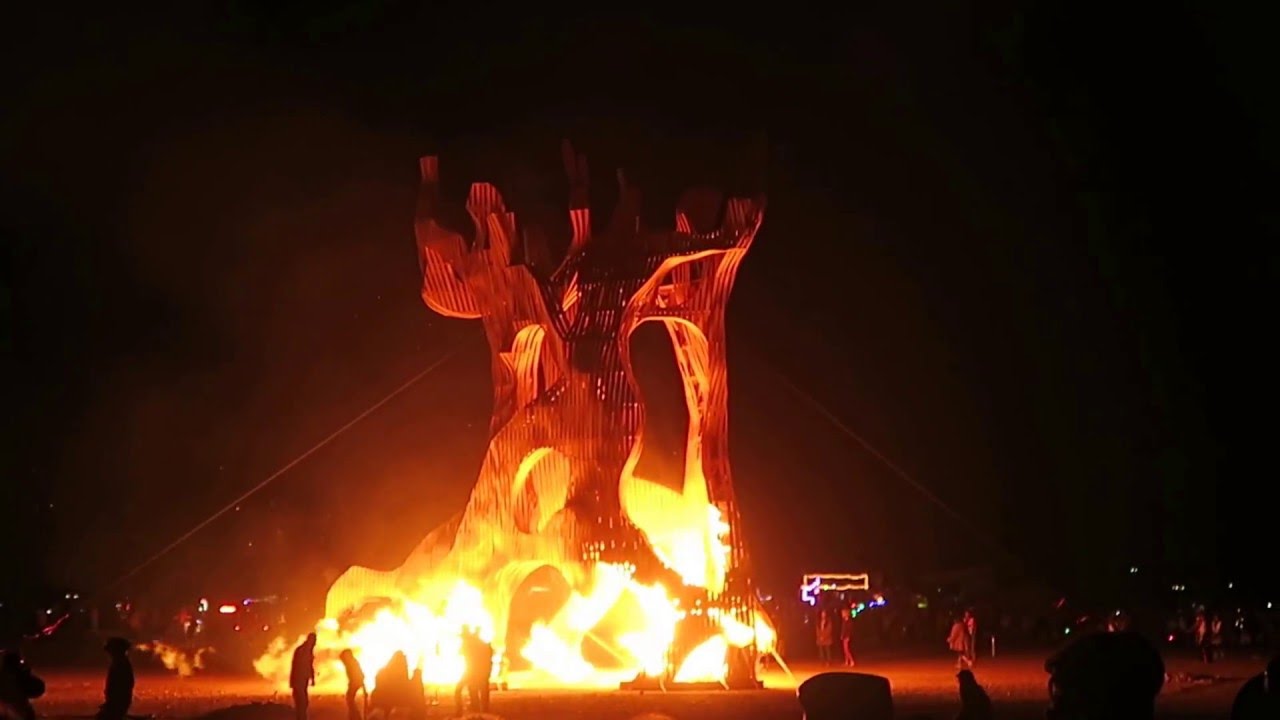 Virtual Clan Burn
I feel like something big is happening. Do you feel that?
Every day since Monday!
What time is it?
The time is now friend!
No seriously, its Saturday night and the sun has just set, what if the Clan is about to burn and we miss it?
Ahh the Clan! Ok, hang on let me check on my camera… Nope its dead… Ok, let's trek, they'd never start without us. Which ways the Binnekring?
Look its not on fire yet.
Yeah but look how far away we are.
Lets flag down a mutant!
Here's one now. Hay! Gift us a ride to yonder clan por favor!
Wow, look at all these beautiful people!
Just in time as well, looks like its about to start.
Oh no, that's the fire dancers, wow look at them go.
Ok now its on. The marshals are getting everything ready, the fuels being poured, the artists are saying their goodbyes. Here it comes!
We bring you a Virtual Clan burn, in honour of all the burns we missed this year, and all those we somehow managed to catch in the past.
By the Hand Jobs.