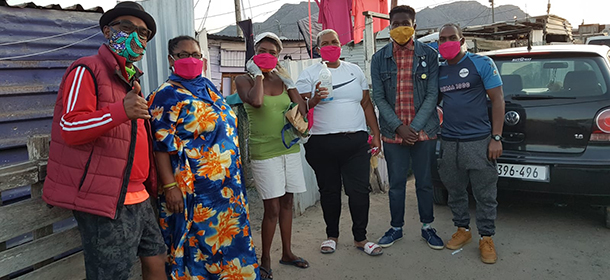 Support Burners on the Front Line
Over in Muizenberg, both Kevin Kgara Rack (San Camp honorary member) and DJ TwoBurner (aka Asanda, who was the stage manager for the Afroboratory Stage at Streetopia Obs 2019, and part of the Esomoya Isitimela crew in Tankwa Town last year) have been wrangling emergency food supplies and personal protective equipment, and also emotional and medical support, for the folks of Vrygrond. Working hand in hand with the Muizenberg Community Action Network, Kevin and Asanda have been volunteering their time to help deliver much-needed supplies to those that need it most at this time.
Providing more info about what these two dust lovers are doing in their area, Kevin's written up a piece that we've just published on our blog, and also provides details on how you can assist with a donation of supplies, or with a donation of funds to keep the deliveries rolling:
Find out more about relief efforts in Vrygrond thanks to burners and the Muizenberg CAN right here.