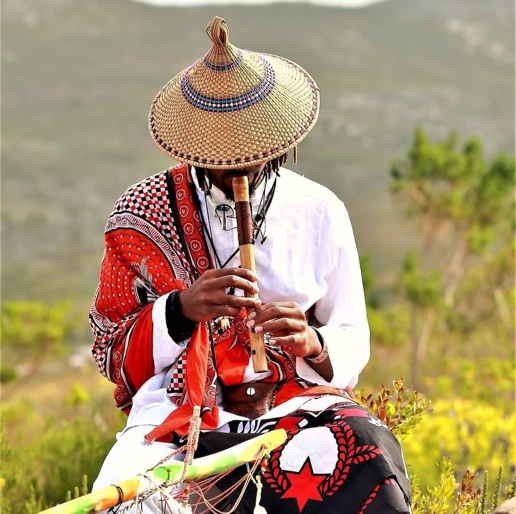 Nkosenathi Ernie Koela
Mntana.WeXhwele (Nkosenathi Ernie Koela), currently a PhD candidate, completed his Masters in Afrikan Music Studies at the University of CapeTown.
Using interdisciplinary practice encompassing being an Afrikan multi-instrumentalist and instrument maker, composer, writer, poet, playwright, director, singer, academic and dancer,  Koela creates textures of music embedded in Afrikan spirituality. Observing musical instrument connections of Afrika and Asia as archaeological and knowledge sites, Koela explores how healing practices through sound creates space that manifests spiritually and materially.
Catch Ernie in the Chillaz Room at